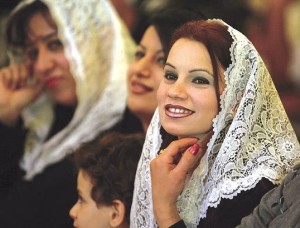 Christians
The ongoing immigration of Christians represents a threat to the Iraq identity. It threatens to change the country's cultural and religious diversity into a one-colored model, hence breaking with the pluralistic history which has distinguished Iraq from the Arabian peninsula which has been monocular since 14 centuries. This is a risk of changing into a "barren monocular identity" that would cut Iraq off its Christian roots. Christianity entered Iraq around the middle of the first century AD. The Bible tells us about persons from Mesopotamia who were living in Jerusalem when Saint Peter, one of the twelve apostles of Jesus Christ delivered his speech (Apostles 2:9).
The Iraqi Christians are characterized by diversity. Many sects including Armenians, Syriac and Romans are divided into Orthodox and Catholics. We also have the Chaldeans, Latin Catholics and orthodox Copts in addition to the two sects of the Ancient Church of the East, and the Eastern Church (Assyrian), let alone the Protestant, Anglican, the Seventh Day Adventists (Sabbathians) and other Anglican Churches.
Meanwhile, the identity of Iraqi Christians can be categorized on a nationalist basis (Assyrians, Chaldeans, Armenians or Syriac) or on a religious basis (Catholics, Protestants, Orthodox or Sabbathians). The current well-known Chaldean Patriarch Immanuel III Dalli was ordained a member in the Vatican Consistory in 2007. There are political parties which represent the Chaldeans of Iraq such as the United Chaldean Democratic Party, the National Chaldean Council and the Mesopotamia National Union. The Assyrians are represented by the Assyrian Democratic Movement (ZOAA), led by Unadim Kanna. The Syriacs, fewer in number than the Catholics and the Assyrians, are represented by the Syriac Independent Gathering Movement and they are divided into Catholic and orthodox. The Orthodox Armenians have many churches in Iraq, all chaired by Archbishop Avak Asadurian, whereas the Catholic Armenians are headed by Archbishop Immanuel Dbaghian.
This existence and diversity is at risk today. Many people started to express concern. In October 2010, the Vatican Synod of Bishops for the Middle East was held and the Archbishop of Chaldeans in Kirkuk, Louis Saku expressed concerns about the "deadly immigration of Iraqi Christians. He asserted that "the deadly immigration that inflicts our churches is inevitable; immigration is the biggest challenge that threatens our very existence." He also warned against "the extinction of the Christian community in Iraq and other Middle East countries."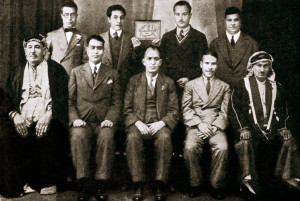 Baha'
Baha' is are a small religious minority in Iraq. The religion they embrace is a modern one and of the contemporary world. The Baha'i family in Iraq is a model of the human unity they call for; they descend from various religions, backgrounds and ethnicity.
They have close relationships with their Muslim or Christian families, as well as with their friends, relatives and neighbors; thus, they are entwined with all religions, communities and minorities Baha'is are spread throughout Iraq's cities, towns and villages from the North to the South. In recent years many of them settled in Iraqi Kurdistan, especially in Sulaymaniah, due to better security and social stability. Since there is no official recognition of the Baha'is and their institutions and given the difficulty of counting the followers of any religion in the world, there are no accurate estimates of Baha'is numbers in Iraq. However, they are estimated at several thousand distributed among the country's different regions.
This is not the case in Iraq alone: there are no authoritative official statistics for the number of Baha'is in the world because they live under extraordinary conditions in the Middle East where, in most cases, their religion is not recognized. According to the website of the Baha'i World Community, Baha'is exist in more than 235 countries, and they have different religious origins and belong to various races, ethnicity, peoples, tribes and nationalities.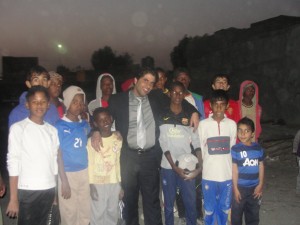 Black Iraqis
Black Iraqis do not come from the same parentage; they are from various African origins. Their forebears were brought in different stages of history and they resided in various places. There are the Nubians (from Nuba) and the Zanzibari (from Zanzibar island in the Arab Sea, Yemen), of which the word "Zinji" [Negro] was derived and given to the Black Iraqis during their revolution known as the Zinj Revolution. Some blacks came from Ghana and other from Habasha (currently Ethiopia).
During the first half of the 20th century, the Black Iraqis lived in south and middle Iraq, with the majority living in Al-Basrah due to landlords', merchants' and aristocrats' need for individuals to protect and support them in the recurrent conflicts. Al-Basrah, at the time, did not know the type of tribal society known by some governorates, such as Thi Qar and Maysan. Thus, aristocrats depended on the Black Iraqis in their confrontations and to serve their needs. That's why they brought lots of them from Nuba (in Egypt), Eritrea and Habasha and used them in daily affairs. The Saadouns, the Nakeebs, the Shiekh Khazaal el Ka'abis were among the first influential families to enslave the Blacks and use them in their farms and marine and commercial works.
After the 1958 revolution, which toppled feudality and terminated the aristocrats' influence, the Blacks settled in Al-Zubair, where they used to work. The region had large areas of land not possessed by anyone, which enabled them to build simple dwellings to live in. Before that, they had worked in Al-Faw and Abul-Khasib, where there were a lot of date warehouses owned by some Kuwaitis, like Ibn Ibrahim and others.
During the war with Iran, they moved to Al-Zubair. When the Iranians occupied Al-Faw in 1986 and destroyed its orchards and economic businesses, Al-Zubair remained the Blacks' stronghold, where more than 200,000 of them lived.
A similar number of the Black Iraqis lives in other areas in Abul-Khasib and in Al-Hussein and Al-Jumhouriya neighborhoods while more than one million of them live in Al-Sadr City in Baghdad (the majority of population in certain quarters of this city are Blacks), and in Thi Qar, Maysan and other governorates. The number of Blacks in Iraq is estimated at more than 2 millions.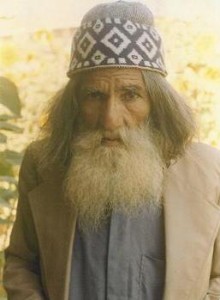 Faili Kurds
The Faili Kurds are a minority with a multiple-element compound identity. While ethnically they are Kurds, they belong to the Shiite sect (most Kurds are Sunni Muslims embracing Shafi'i Doctrine). Another distinctive feature is that they speak a different dialect (Faili Luri, and Bakhtiari), which differ from the rest of Kurdish dialects (Sorani, Badini and Zazki).
The Failis live along the Iran-Iraq borders in the Zagros Mountains,[i] from Jalawla, Khanaqin, Mandali and Balad Ruz in the north, to Ali El-Gharbi to the south through Badra, Jassan, Zurbatiyah, Al-Kut, Numaniya and Aziziyah, mostly in Wasit Province, in addition to some villages in Maysan Province and East Diyala Province. Failis on the Iranian side live in Lorestan, including the provinces of Kermanshah, Ilam, and Khurstan and its cities from north to south, including Khosravi, Shirin Palace, Kermanshah, Islamabad to the west, and Sarpol Zahab, Elam, and Badra in Iran, and Mehran, and Andimeshk, bordering Southern Iraqi in Maysan Province.
The existence of Failis in Baghdad, Diyala, Wasit, Najaf, Maysan, Nasiriyah, Diwaniyah, Basra, Muthanna, Karbala and Babil, all located outside the boundaries of Kurdistan provinces, represents another feature, besides Shiism, which differentiates them from the Kurds in Kurdistan Region . Their most prominent residential areas in Baghdad at present are Kifah Road, Al-Ikari, Palestine Road, first and second Jamila, Sadr City, Al-Sha'ab, Al-Mashtal, Al-Kazimiyah, and others.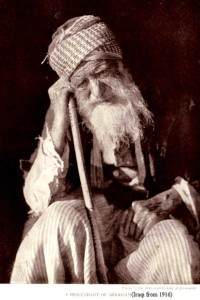 Jewish
Over its 2,500 years of existence, the Iraqi Jewish community formed a homogeneous group and was able to maintain communal identity, culture, and traditions through- out the centuries—all despite multiple conquests and political upheaval, war, and plagues. They were distinguished from their Iraqi brethren by their old Arabic dialect, Judeo-Arabic, which is replete with biblical Hebrew, biblical references, and words from Persian, Turkish, and Aramaic. They were set apart by their dress, their observation of Shabbat, holy days, and Kashrut, their unique cuisine, and, among many other things, a deep yearning for their spiritual Jerusalem which they expressed in the Passover Seder. They purchased land and established yeshivot, religious houses of study, in Jerusalem and Hebron. Their social and religious life was based upon Talmudic and biblical rites, and they led an independent communal life headed by the Chief Rabbi (Hakham Bashi), who oversaw the community's educational system, religious court, and tax imposed upon Kosher meat.
At the same time, they were well-integrated into the country in all aspects—politically, socially, and economically—and thoroughly Arabized in that their language, social traditions, and ways of life that were in many ways indistinguishable from those of their Arab compatriots.
For this reason, the disappearance of the Jewish community of Iraq is a particularly compelling story, and is distinguished from the Jewish exodus from other Arab lands by its precipitous nature.2
The exodus also offers us a unique opportunity to understand the many political forces sweeping the Middle East in the twentieth century, including colonialism, Nazism, Arab nationalism, Communism, and Zionism, the history of all of which led to the disappearance exodus of the Iraqi Jewish community.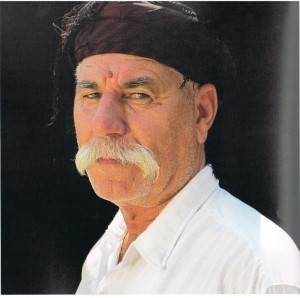 Kaka'
Kaka' are one of the religious minorities ofnorthern Iraq. Historians and researchers hold significantly different views about them, owing to the mystery, secrecy and symbolism shrouding their beliefs, over and above the overlapping of faiths and doctrineswith their beliefs.
Kaka'is began as a spontaneous social group, based on youth andhorsemanship. Later, a mixture of ideas and beliefs derived from mysticism, Shiism and Christianity was introduced. Therefore, Kakaism is a mixture of faiths and sects, insidean area, rich of ancient beliefs and religious groups.
The Kaka'is mainly inhabit the city of Kirkuk and the banks of the Greater Zab River on the Iran-Iraq borders. They also live inKhanaqin,Mandali,Jalula, Erbil,Sulaymaniyah and Horaman. Those living inQasrShirin, Sahnah,Kermasan and SerpilZahab (in Iran) are called Ahl-e Haqq' and have a significant presence in Hamdaniya, Mosul.
The present Kaka'ipopulationin Kurdistan, located around Sahinah, east of Kermanshah and aroundKerend, west of Kermanshah and in areassouth of Kirkuk (Daquq, TuzKhurmatu and Kifri), are remnants of alarger group existing along what is now known as southern Kurdistan and Luristan.
No accurate official figures are available about the demographic size ofKaka'isin Iraq, but some sources indicate thatFather al-Karmali put the figure in 1928 at about 20,000. TheMinority Rights Group International report for 2011 estimated the number at 200,000 inhabitants. Given the significant time gap between the two dates and the discrepant population numbers, the question becomes more complicated and it is therefore difficult to know the exact population number of Kaka'is. These findings in fact raise firm doubts as to the figures cited by the two sources. But, in any case, the number of this community must be quite large.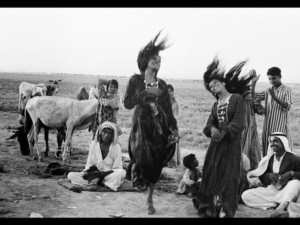 Kawliyah
Kawliyah is the local name used to refer to the Gypsies/Roma in Iraq. Many assumptions were made about the origin of this name. our own research shows that it also refers to Indian tribes that had some of their women practicing prostitution and dancing as religious services to clerics, and as paid service to ordinary people. Some of them were in the temple of Kawl (King Kawl). To honor themselves, Kawliyah affiliated themselves to King Kawl. Their emigration to the Middle East and Iraq followed that of other previous tribes and came at the request of the Farsi Shah.
Iraqi Roma often lived on the outskirts of the big cities due to their need to keep in touch with other population groups and be in safe places near the cities. Their communities never settled down due to constant emigrating. Before 2003, the Iraqi state helped them settle down through building houses. The main places inhabited by the Kawliya include:
1- Hamam Al-`Alil: a number of houses built by the government in Hamam Al-`Alil district in the 1980s in Nineveh Governorate (Mosul).
2- Tazah District: a camp of 30 tents (at the establishment date in 1980s) in two rows with the leader's tent in the middle. It is linked to Kirkuk Governorate.
3- Abu Ghraib: the Roma settled in this area in the 1970s. it is secluded from the other population groups in a suburb, east of Bagdad.
4- Al-Kamaliya: a neighbourhood in eastern Bagdad.
5- Al-Fawwar: a Roma village, 10 km east of Al-Diwaniya (Al- Qādisiyyah Governorate).
6- Kanaan: a district in Diyala Governorate. The Roma settled in it in late 1970s.
7- Al-Khidr: a district in Al-Muthanna Governorate (Al-Samawah). They settled in it in early 1980s after being displaced from Al-Sharaka Al-Gharbiya, an area relatively far from the Muthanna center.
8- Al-Shawmali: a neighbourhood to the west of Al-Shawmali in Babel Governorate. They settled there in the mid-1990s.
9- Al-Shatra: located in Bani Zaid in Al-Shatra District in Thi Qar (Al-Nasiriyah). The Roma moved there after being displaced from another settlement near Al-Fajr district in the same Governorate.
10- Some Roma households keep migrating especially to the north of Nineveh Governorate and the cities bordering Al-JazeeraDesert such as Shirqat, Mosul and Hawijah with nomadic-like movement.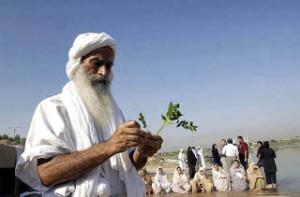 Sabain Mandaeans
Sabain Mandaeans are the oldest community to live in Mesopotamia and their religion is the oldest in the world. They constitute living evidence on the Mesopotamian civilization and after tens of centuries of continuous existence in Iraq, there are now only a few thousands of them.
Sabian Mandaeans settled near rivers in South Iraq and Ahvaz of Persia (Iran); regions that used to form one geographic region. The major cities in which they lived are Al-Basrah, Attayeb in Maysan, Al-Amarah, Al-Kahlaa, Al-Majar Alkabeer, Al-Misharrah, Al-Nasiriyah, Suq Al-Shuiokh, as well as Mandily and Wasit. In Ahvaz of Iran, they settled in Abadan, Al-Muhammarah, Shoshter and Dizful. Some of them moved to Baghdad, into which migration started at the early 20th century, and it has become the major center of Sabian Mandaeans. Some of them moved to Al-Deewaniya, Al-Anbar and Kirkuk. The after 2003 instability and insecurity, where crime and attacks against minorities swept the country, many Mandaeans escaped to North Iraq and settle in Al-Sulaymaniyah and Erbil.
The Shabaks are a minority living in North Iraq since around five centuries. They are Muslims with a majority of Shiites and a minority of Sunnis. Their language is different from both Arabic and Kurdish. They live with other religious minorities like Christians, Yazidis and Kaka'is in Nineveh Plains of Mosul.
Though many Shabaks live in many quarters of Mosul downtown, they are distributed throughout Nineveh Plains (between Kurdistan Region and Mosul), on a triangle-shaped area, whose base is the Tigris on the left coast of Mosul. Their villages (around 57) spread over a crescent-like area running from the west bank of the Khoser River in Tel Kaif to the east bank of the Great Zab River at Al-Namroud District. Between these two banks, the Shabaks are distributed to Ba'sheeqa, Bartellah and Al-Hamdaniya (Qaraqoush). Outside Mosul, the Shabaks do not exist, save some Horamans who live in Sulaymaniah in Kurdistan Region and do not view themselves as Kurds; they have their own language, while their traditions are close to those of the Shabaks.
Only after 2003, the Shabaks started to migrate from their villages and regions when terrorist attacks increased in their regions and the Islamic State of Iraq was declared there. In addition, due to the conflict between the Kurdistan Region Government and the central government, hundreds of families had to flee to Karbala and Al-Najaf in South Iraq. These two cities are known as sacred places for the Shiites in Iraq and the world, and apart from a few cases, no similar migrations have been reported to Baghdad.There are no official statistics of the number of the Shabaks, but some web-based sources and some international organizations estimate the number to be more than 250,000.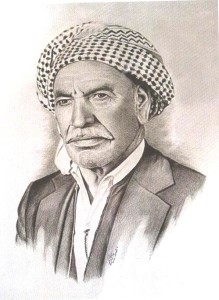 Turkmen
Turkmen is the third largest ethnic group in Iraq after the Arabs and the Kurds. Most of them are Sunni and Shiite Muslims, but some of them are Christian (Catholic).
For whatever reasons, there is no accurate or official statistics on the Turkmen in Iraq. Current estimates are merely approximate; they do not take into account the displacement and assimilation suffered by the Turkmen. Some sources put them at 7% to 10% of the country's population and around 50% of them are Shiites. Many had to change to Arab nationality to survive the nationalist policies of the Baathist regime.
The Turkmen live mainly along the line between Arab and Kurdish regions, from the Syrian border near Hamrin mountain starting from Tal Afar, Nineveh in the north, through the villages surrounding Mosul (such as Rashidiya, Sher Khan, Nimrod and Nabi Yunis, in addition to 50 Turkmen villages and dozens of Shabak villages[1]. This line goes on through the city of Arbil and its historical castle, then Elton Kubri towards Kirkuk, to the Tis'een area, then up to Baghdad (Taza Khurmatoo, Bashir, Tawook (Daquq), Tuz Khurmatu, Amrly and Zszla), to Diyala (Kifri, Kara Tepe, Kara Gan (Jalawla), Shahraban (Muqdadiya), Gazzrabat (Saadia), Khanaqin, Mandali) and finally ending with Gazzanah and Badra east of the Governorate of Wasit.
Turkmen in Baghdad can be classified into two categories: ancient Baghdadi families with Turkmen origin which inhabited Baghdad since its early days and hence became so much "aboriginal" Baghdadis that they can only be recognized through their records, nicknames, the names of their ancestors or family titles or through their fashion known as Sayah and Jarawiya, a distinctive feature of the people of Baghdad in the twentieth century.
The other category is those families who migrated to the capital irregularly, and settled in different Turkmen neighborhoods for the purpose of trade, earn a living or study or as a result of political, security and economic pressures. With the passage of time, there emerged some neighborhoods with Turkmen majority in Baghdad, including Al-Fadl, Adhamiya, Raghiba Khatun, Sulaikh, Qanbar Ali, Aden, Jamilah, Ur, Sha'ab City and other neighborhoods near Al-Karkh.
In the central and southern governorates, Turkmen (especially those descendants of certain clans like Bayat, Alqrgoul, Salhi, Alamrla, Al-Atraqchi, and others) live mainly in city centers but in lower numbers than in Baghdad. You might find Turkmen individuals or families living in cities like Babylon, Amarah, Basra, Karbala, Kut or even to the west in Haditha, Al-Anbar governorate. Some of them reveal their Turkmen origin or their kinship or affinity with the Turkmen.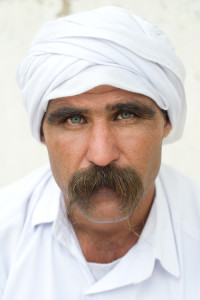 Yazidis
constitute one of the oldest ethnic and religious communities in Iraq. Though the origins of their religion date back thousands of years in Mesopotamia, they are currently facing challenges that may unprecedentedly re-formulate their identity.
(Yezi) means God, (Ye zdai) means the Creator in Kurdish, and (Ezwan – Ezdan) means God in Farsi. So, a Yazidi means "slave of the Creator".
So, Yazidis would call a member of their community a Yazidi, which means (he created me), and hence is not derived from Yazid I, an deceptive name given to them in order to falsify their identity and beliefs. This difference in the name
Yazidis exist in such countries as Syria, Turkey, Armenia and Georgia, but they mainly live in the north and western-north of Iraq, namely in the area surrounding Sinjar Mountain to the west of Mosul (120 km), in Shekhan District to the eastern-north of it, in some villages and towns of Talkeef District, in Beshiqa, and in Zakho and Semel districts in Dohuk governorate.[1]
According to their own estimates, Yazidis' number in Iraq is around 560,000; but there's no official statistics. Thus, they are considered the second largest religious minority after the Christians, and given the enormous emigration of the Iraqi Christians, they may exceed the Christians who remained in the country.